Product Introduction
This tool chest cabinet roller seat offers a convenient chocie when you need to move around while working, and help you storage and change tools or parts more conveniently. It is easy to assembly and disassembly, sturdy and stable enough to offer a safe movement and support. Thick and comfortable padding made of oil-resitant vinyl, easy to clean, also waterproof. Four heavy duty 2-1/2 inch swiveling casters allow you to move at will. Using the magnetic tool tray you can storage and change tools within reach.
Speciafications
- Model: RTJ-7043
- Drawers: 3
- Casters: 4
- Product Dimensions: 18.9 x 15.8 x 14.3 inches
- Shipping Weight: 30.45 lbs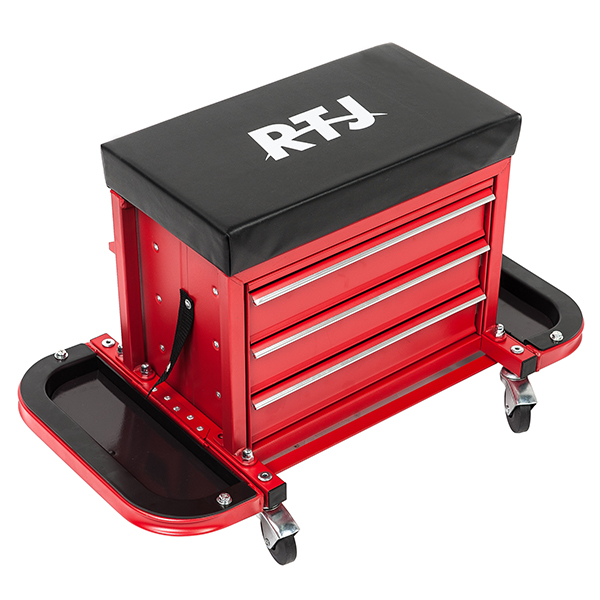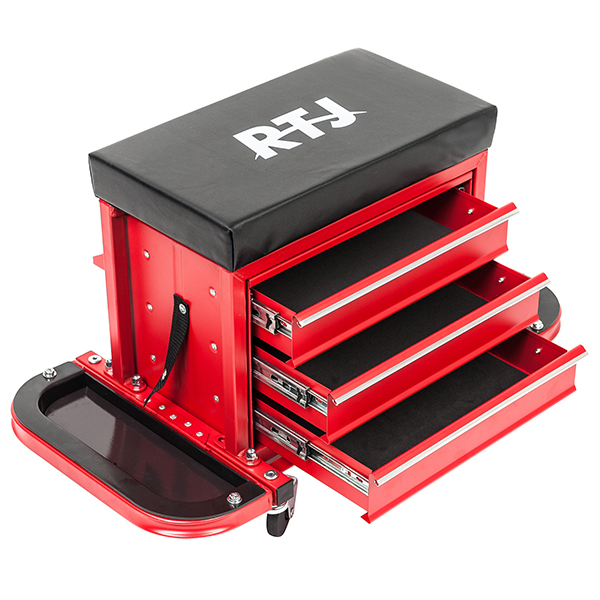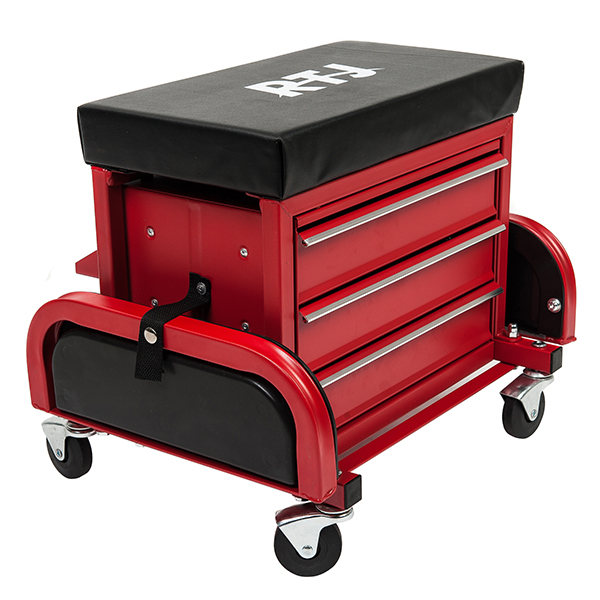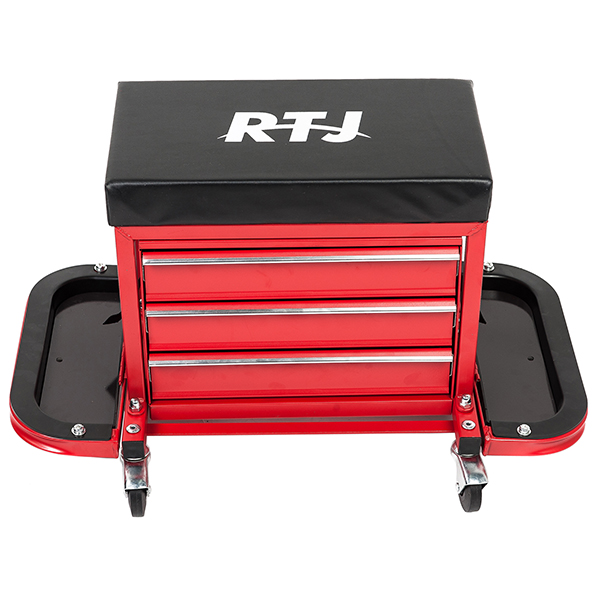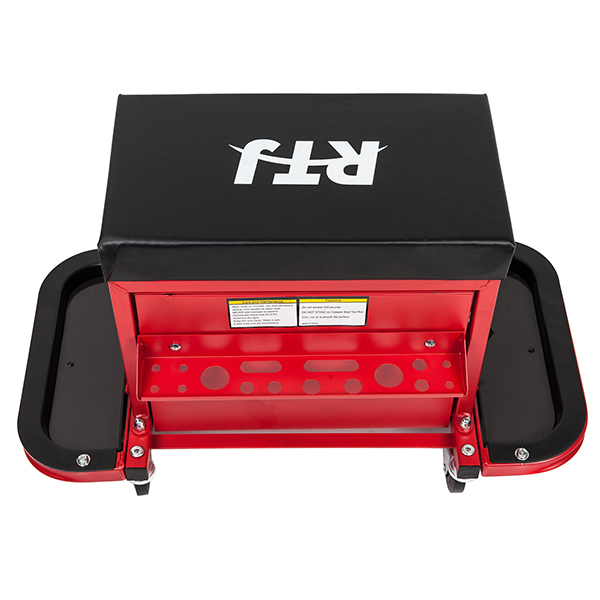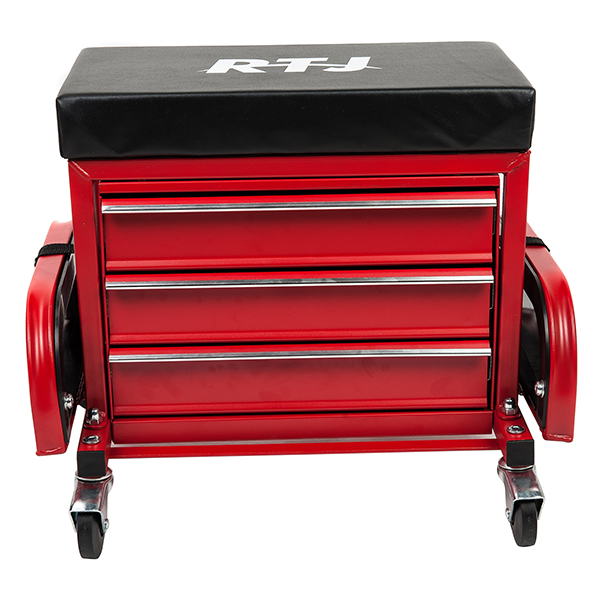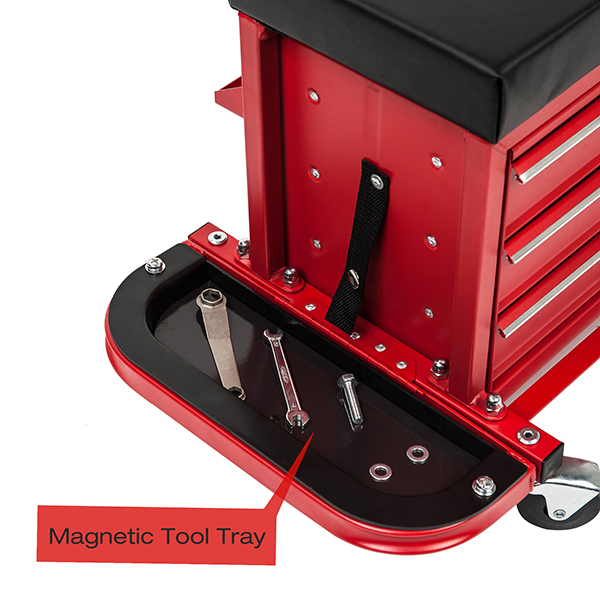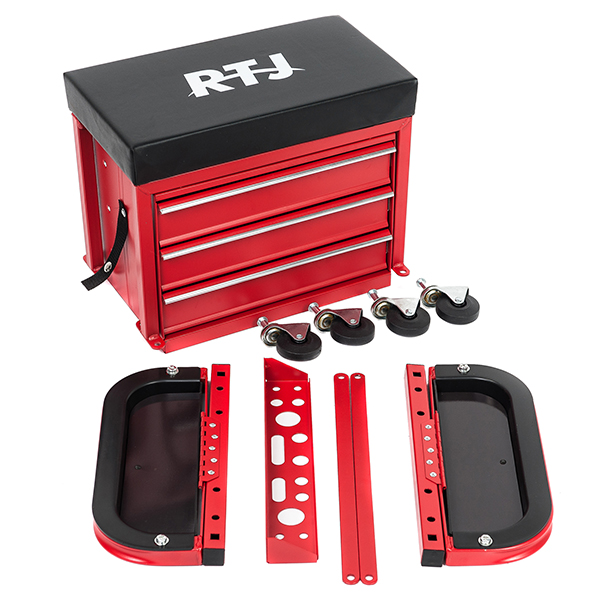 We hope you can enjoy your work with RTJ products, thanks for your support !